"Seldom do we find the time to write a letter to express our appreciation for a job well-done, but then it is not often that we run into a company that offers such quality products and superb service as does Aqua-Tech. Your installation of our water softer and reverse osmosis water purifier along with the great service you have given to back up your products warrant such a letter! Until we had our new water softener installed, we did not realize how much waste our old softener was creating by using so much salt and regenerating way too often. We look forward to many continued years of service with Aqua-Tech!"
"Timothy Sparck, of Aqua-Tech, handled the installation of our water softener and water purification system in a very professional and competent manner. His knowledge and experience in the field of water systems complements his personal integrity. One can feel confident in adhering to his suggestions as to which system will best serve our needs.
Timothy returned all of our calls promptly and took the time to answer the many questions we had. I believe that Mr. Sparck is honest, moral and competent. I would strongly recommend any individual seeking to install a water softener or water purification system to stop and consider Aqua-Tech. "
"My decision to have Aqua-Tech provide the new water softener for my home was based upon two factors, honesty and professionalism. I had contacted several water softener firms in the area, and had done hours of research on the internet. I really appreciated your straight forward approach and patience in answering all my questions. It is a pleasure doing business with you."
"My family and I just wanted to let you know how much we have been enjoying our new water system. The system and RO unit you installed have been performing wonderfully, and have been a pleasure to use. We are pleased to offer our highest recommendation for your unit and services to your future customers. "
"Your softener and RO unit represented the best balance of price and performance I could find. More importantly, your professional capabilities as a plumber were immediately obvious as we compared them to the many sales people we had competing for this purchase. That made the difference for us. We have been, and continue to be, pleased with our decision."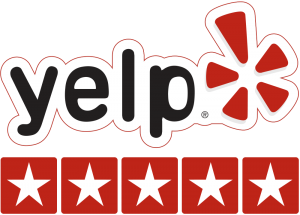 Tim is legitimately the ONLY qualified person to install systems for two reasons. Knowledge and cost effectiveness. Don't look anywhere else IMO
Always been very happy with my water softener. Has gotten rid of much of the lime scale buildup and is a very efficient system. Sometimes I wonder if it's too efficient because my salt goes down so slowly. Tim even came out to check on that late one night and assured me it's working. He's provided outstanding customer support.
Tim was recommended to me from another plumber who was looking at other items a I needed done. He is highly regarded by his peers in the area because if his industry experience, and desire to get the right system to meet your needs and not upsell anything.
Tim lived up to that high standard. His understanding of softeners was definitely, supported by my own research and experience with non-residential plumbing.
We settled on a system that would me the needs of my own family, and of our house. The system is intended to by efficient and repairable, should anything unfortunate occur, without having the replace the whole setup. So far, the system works great. I have had other basic softener system, and this one is fantastic. It regenerates based on use, not a set schedule, helping to reduce water use. My water is soft, attested to by no more lime scale issues in the dishwasher, pots and pans, and showers. Our salt use is very low so far (still going down, water is soft, so system is working), again indicating either a very efficient use of water, or an even more efficient regeneration process.
Tim is very responsive to requests for help by phone and Aqua Tech is the right business to help you with your water quality concerns.
We had a competitor, Dupure come by and test the quality of our water, the salesman strongly recommended that we install a soft water system. He warned us about effect on skin, health and appliances. The least expensive was about $4,000 and according to the salesman some of our neighbors opted for the better equipment which cost close to $8,000.
We live in a newly constructed neighborhood and our builder did not include a loop for soft
water which increases the price of installation according to the salesman.
I say all of this because Tim from Aqua Tech comes and conducts a test of my water and tells me that our water is fine and that we must be getting Austin city water. He said if this was his home he would not install a soft water system because the benefits of installing it would not justify spending that kind of money. Wow an honest salesman a rarity these days.
I would highly recommend Tim if anyone needs water purification services, its obviously he does not put you into something you don't need.
I just had the pleasure of having Aquatech install a new reverse osmosis system at my house.
Tim, the owner, showed up on-time, had everything required for the install, and did the install in a timely manner. I'm the type of person to ask all sorts of questions and Tim was happy to talk to me about water filtration as well as a variety of other home services needs. You can tell he's serious about what he does and takes pride in his work. The price was fair and I will definitely use Aquatech for any future water filtration needs.
Fantastic! Tim and his crew are knowledgeable, professional and really nice. They work their hearts out and make sure everything is perfect. You won't find a better price or better service. If you need anything water softener or generally water related…STOP LOOKING, you've found the best. Aqua tech is the best in the game.
I cannot say enough great things about Tim and his professionalism. I had an older low flow system that I had bypassed for about a year because it stopped functioning properly. Tim did a fantastic job installing a new high flow system at a very competitive price. He even helped me flush my water heater to get the old hard water buildup out! You may be able to get a cheaper system and do it yourself but it won't be nearly as well done as Tim can do it.
I have a water softener installed by a company that has since gone out of business. In trying to reach them, I was able to find Tim at Aqua Tech. The salt level in my softener was not going down so I asked Tim if he could come and look at my system.
He came out and was able to find a stuck lever that he fixed and also inspected my entire system and replaced a seal that was the cause of a small leak.
His price was very fair and I was very impressed by the work and service he did.
Highly recommend Tim and Aqua Tech!
Couldn't recommend this place highly enough. Work was performed neatly, on time and all my questions were answered. I have nothing but good things to say about them.
I needed a new softener and I got 2 bids: one from another softener company and one from Tim at Aqua Tech. The difference between Tim and the other guy was immediately evident; Tim did not try to tell me the water was harder than it was so he could sell me a bigger system than I needed (not so the other guy). He actually looked at my existing system and explained what I needed. And his cost was $500 less than the other guy (even though he explained that I needed a different filter than my existing one.) His price was the best and he explained everything. He even includes the salt in the purchase price! A genuinely nice person.
If you're looking for a water softener, I can't recommend this company highly enough. Tim, the owner, is very knowledgeable, and he helped us save a ton of money compared to what we would have paid if we had used any of the other companies I talked to. Don't go the Home Depot or Costco route. I thought Costco would offer a good deal, but their guy quoted me five grand. Tim came out the same day I called him for the consultation, and had it installed a few days after that. Five stars.
I couldn't be happier with not only the softener but the whole installation and sales experience.
Tim, the owner, was very knowledgeable, respectful and honest. He took the time to explain things to me and answer all my questions. He informed me about all the proprietary equipment out there and what to avoid in terms of up selling.
He was actually the one that did the install and not a subcontractor. He has an assistant named Todd and he was also a polite fellow. Their work was very clean and thorough.
I would highly recommend Tim.
If you need water treatment services and equipment for your home you will not find a better company than Aqua Tech. Tim is extremely knowledgeable and takes time to explain the equipment and goes over in detail his recommendations. Tim installed a water softener, carbon filter and RO system for a reasonable price and the job was done with great attention to detail. Don't be fooled and don't believe the hype about all the claims out there….give Tim a call and listen to what he has to say; then make an informed decision. No upselling and it is obvious that Tim is passionate about his business. Great job and excellent customer service!!! Thanks!
I have had experience with a few water treatment companies and most are just after your wallet. I have to say Tim is a straight shooter. When you speak to him you know he is just being honest, i have even had him talk me out of some items even though i was ready to buy he explained i did not need or want them. Nice to know still honest people out there. Thinking about a piece of water treatment equipment call this guy no disappointments!!!!
We recently used Aqua Tech for a new water softener. Tim was very honest and upfront with us. Tim has over 30 years of experience and knows what he is talking about. We felt very comfortable with Tim. We called him about a leak in our system but upon a very thorough review of our 13-year-old system, Tim recommended a new system, he also found what he called a " lethal" problem with our system, the previous company hooked our system directly into the sewer line. Thank you, Tim for being honest with us and telling us what we needed to do. Tim provided a new system and installed it for a thousand dollar cheaper than what we paid 13 years ago, he also added many features that we did not have before.

I just had the pleasure of having Aquatech install a new reverse osmosis system at my house.
Tim, the owner, showed up on-time, had everything required for the install, and did the install in a timely manner. I?m the type of person to ask all sorts of questions and Tim was happy to talk to me about water filtration as well as a variety of other home services needs. You can tell he?s serious about what he does and takes pride in his work. The price was fair and I will definitely use Aquatech for any future water filtration needs.
I could not be more pleased. The equipment he recommended is top notch, not the stuff you see at major retailers that relies on consumer marketing. The entire job was done in two stages, each completed in a short amount of time and with very few hiccups. I have had no issues since the installation. He educated me on the maintenance and upkeep of the system. Tim is very knowledgeable about the science and practical application of this industry. I wouldn't hesitate to use Aqua-Tech again or recommend the service.
Overall, things went well, excluding the rain days he had to take as he was trenching the ground. I liked that he took the extra effort to put the water softener in the garage, although it wasn't the most convenient way of doing things, thats how it really needed to be done. I loved the fact that he was also knowledgeable about irrigation installation as we needed that done too.
So happy to have the new water softener and water access around the house
Thanks Tim!
Jon and Jody
It went very well. Very knowledgeable in his field. Efficient use of time. Answered all my questions satisfactorily.
From the bidding through the installation process, Tim was extremely professional and great to work with! We are extremely pleased with his work. We were impressed that the owner himself did all the work.
After having spoken to the top brand Water softener companies, I got a sense that I might be locked in with the local dealer for all service requests & parts forever given the proprietary nature of their units. Called Aquatech to get an independent view and Tim was all responsive. He showed up couple of hours later, explained the details, made his recommendations and gave me his best price. He even offered to match up a monthly payment schedule (with much lesser duration). We scheduled installation over the phone within the next couple of days.
On the installation date, he arrived and got to work. Took him longer than expected so he offered to work over the weekend even if we were away. Left the garage door opener with him and he finished it up while we were gone. He works like a perfectionist so I was ok even if it needed extra time.
Tim also made one nice gesture (for Free!!!) – He cleaned up and restored our front flower bed that was dug up and left in a messy state by another reputed brand name dealer (whole another story on how this other dealer had the audacity to dig up my yard with no paper work or authorization ). Tim bought the mulch, realized it was the wrong color, returned it and brought the right color (and all this for something he was doing free).
Overall, we are happy to have gotten this done through Tim – he knows his stuff and does it right. Hoping this unit will serve us well over the years.
We couldn't have asked for a better experience.
Tim Sparck (owner) was very prompt, professional and honest. He's been in the business for 29 years and knows what he's doing. He was on schedule and performed the work when stated. Would highly recommend him to anyone.
Tim was extremely professional, and very pleasant. I felt that I could trust his work and his expertise.
I was fortunate to find Aqua Tech because Tim was able to fix my water softener – he replaced the resin inside the water softener and charged me $250 when a guy from another company just wanted to sell me a new expensive one!!! It's nice to know a real repairman nowadays! P.S. I checked out Tim ( License # WT0000817 ) and others' licenses at TCEQ ( Texas Commission on Environmental Quality ) – http://www5.tceq.state.tx.us/lic_dpa/
The guy who did the work was named Timothy Sparks and he was really great. He was very technical. He cleaned out all the water lines and explained everything to me as far as how to take care of it. He spent lots of time making sure everything was right. I was recommended to this place by a neighbor and I am glad that I was. I have no problems with the softener and I am quite happy.
Call Us, Today!
1-512-255-0500
or
1-888-657-7769
We are happy to serve you! Or if more convenient, simply fill out the contact form and we will be in touch soon.